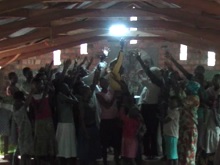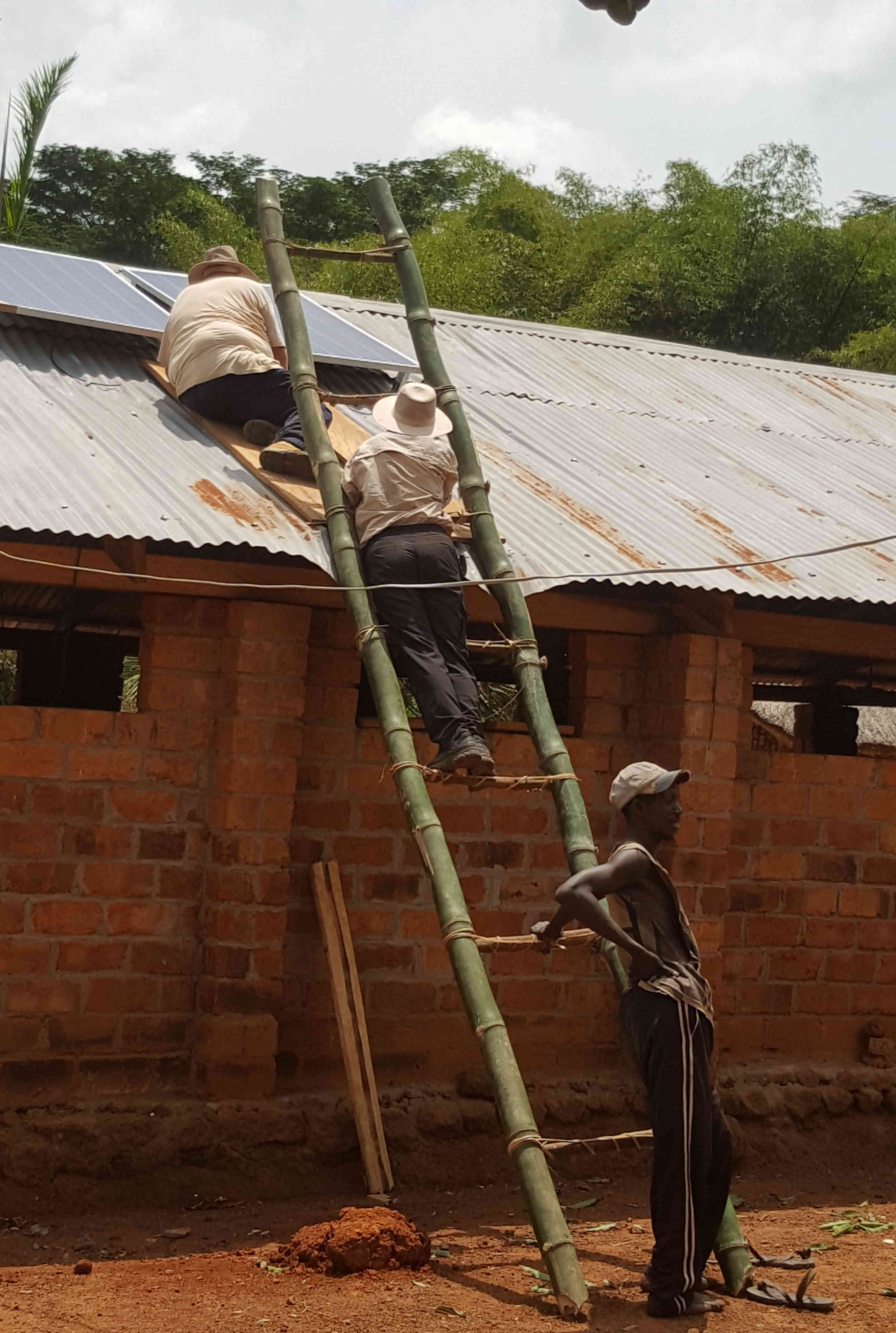 Did your parents every say to you dont read in the dark as it will hurt your eyes? One of things that surprised us the most at the Epi Primary school in Democratic Republic of Congo (DRCongo) is that the classrooms during the day are so dim. In 2017 the RainShine Foundation USA and Australia commenced the Turn on the Lights Project to raise funds for the provision of a solar system for this primary school in DRCongo. Then in 2018 the Australian RainShine team traveled to Uganda and DRCongo to implemented a 500 watt solar system at the Epi primary school. This solar installation provided light and power in the 6 classrooms and the church. This project was successfully completed and is now in a maintenance phase.
In the history of this village the people had some hand-cranked lanterns, but they never had electric light and power. The teachers of the school wanted better lighting so they could do tutoring at night. We also noticed that during mass the priest would used a torch to read the bible and hymn books. We could see a number of benefits for this village to have access to electric light and power, and specifically to improve lighting in the classrooms for reading.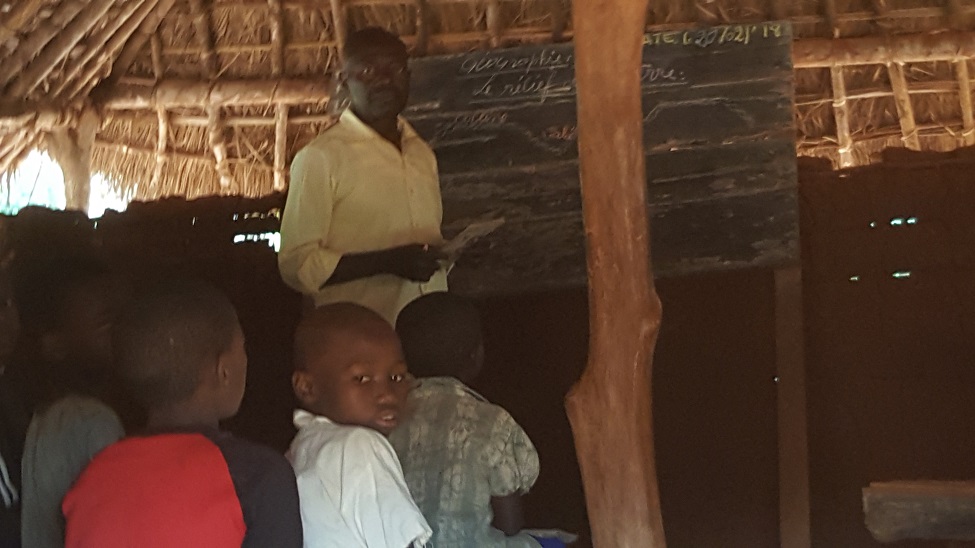 It was clear to us that after installing the solar system all the teachers agreed that providing lighting in the classrooms made a significant improvement to both teacher and student participation.