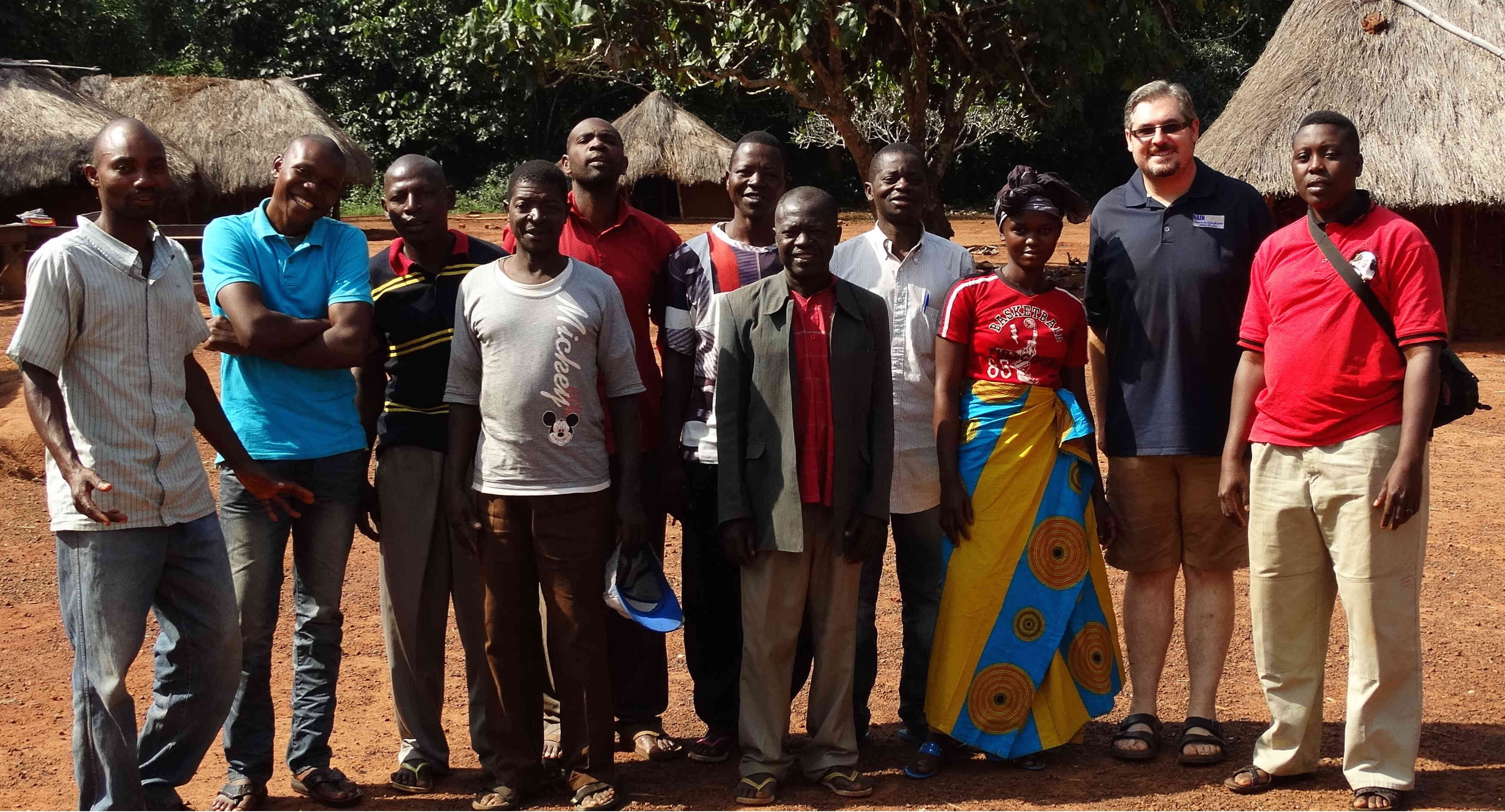 The RainShine Foundation delivers its programmes in the provences of Bas-Uélé and Haut- Uélé Democratic Republic of Congo. These provences are large and rural and suffer from poor transport and communication infrastructure, threats to security, limited infrastructure to deliver water and electricity, and in many cases there is no economic infrastructure to generate sustainable resource security. These characteristics have a hugh impact on communities being able to gain access to primary and high school education. There are a number of examples in these provinces where children are sitting under trees and in the dirt taking lessons because of extremely poor school infrastructure. Many children do not, or cannot attend school.
The RainShine Foundation was first established in the USA in 2012 as a registered non-profit organization and a 501(3)c charity by 2 Americans (Robert Freedman and Nicole Murray) and an Australian (Ethel Blair). Then a number of years later the RainShine Foundation Australia was established in 2019 as a registered not-for-profit organization and a registered charity in Australia.
The focus of our work is to improve access to education, health and supporting infrastructure for children and their families in remote locations in Democratic Republic of Congo (DRCongo).
The following is an abridged version on how the RainShine Foundation came to be today.
Meanwhile 30 years ago in Democratic Republic of Congo a man called John Valk was running Uéré-Safari company, which brought people from overseas to the Epi area, in Poko Territory, Bas-Uélé province to do trophy hunting. One of John's visitors, Giorgio Barbero who own Frangelico Liqueur came to hunt in the area. While Giorgio was in Epi he recognized the lack of resources available to the people and gave John some money to start a primary school.
John continued to fund the Epi Primary school on private donations for many years. In 2011 one of the founding members of RainShine met John in DRCongo and a friendship was maintained on returning home to Australia. Following this meeting the RainShine Foundation USA was established to assist John to utilize computer technology and social media to improve his ability to raise funds for the Epi primary school. This scope remained the primary focus of RainShine USA for a number of years. In 2016 John Valk passed away and we were left with a challenge to continue or not to continue with supporting the Epi Primary school.
As we say, the "Rest is History." Today we support both the Epi and Mamili primary schools, which have in total around 400 students, and we have other programmes that are either completed or in different stages of progress.
The RainShine Foundation ~ there is Always Sunshine After the Rains have come.